Mesolike Laboratories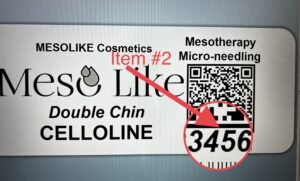 ---
---
Our products provide pleasure, efficient, safe and scientifically proven solutions, the result of years of continued research and development.
Non-invasive treatments which are painless, with no side effects and offering immediate results which allow us to provide effective and 120% ! customized solutions for cosmetic problems of both the face and body, such as ageing skin, localised fat, skin spots, hair loss, flaccid skin, cellulite, stretch marks, acne scars, etc. From our beginnings, Mesolike has had a clear international vocation. Thanks to a wide distribution network spread throughout the world, our brand currently has a presence in more than 73 countries on 10 continents.
    With a lot of obsession and perseverance.

    High Technology
      Creativity and Innovation
Hidden Mesotherapy!
---
Virtual mesotherapy replaces needles through different non invasive transdermal delivery systems: electroporation, iontophoresis, ultrasounds, thermotherapy, vacuumtherapy, galvanic and continuous currents, radiofrequency. Virtual mesotherapy allows the transdermal conduction (through the skin) of the same pure active ingredients used in traditional mesotherapy and it does it in a non invasive way. The application of these systems on the skin causes the cell membrane micro-pores to open temporarily, which allows the active ingredients to enter via the epidermis and to be directly absorbed by the body. These are safe and harmless techniques for the skin, which allow the transport of any type of substance.